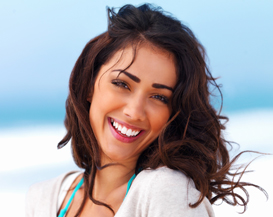 Now that school has started again, your teen is stressed about crooked teeth and the prospect of braces. You can give your teen straight teeth without metal braces. Invisalign invisibly straightens your teeth with clear aligners that are custom made.

There is no worse news for a teen than "you need braces?" But now, your teen can have the teeth they have always wanted without brackets and wires. Invisalign for teens can help. Through clear, removable aligners, Invisalign straightens your teeth.

Invisalign Teen takes a better approach to straightening teeth for teens. Clear aligners gradually straighten your teen's teeth. Invisalign is comfortable, affordable and effective. By using clear aligners, that are removable, your teen can brush and floss the way they normally do.

To help your teen keep track, each aligner comes with a small Blue Dot Wear Indicator, that tells them they are ready for their next set of aligners. And don't worry, you get up to six free replacement aligners.

For information on Invisalign Teen, Contact Oyster Point Dentistry.