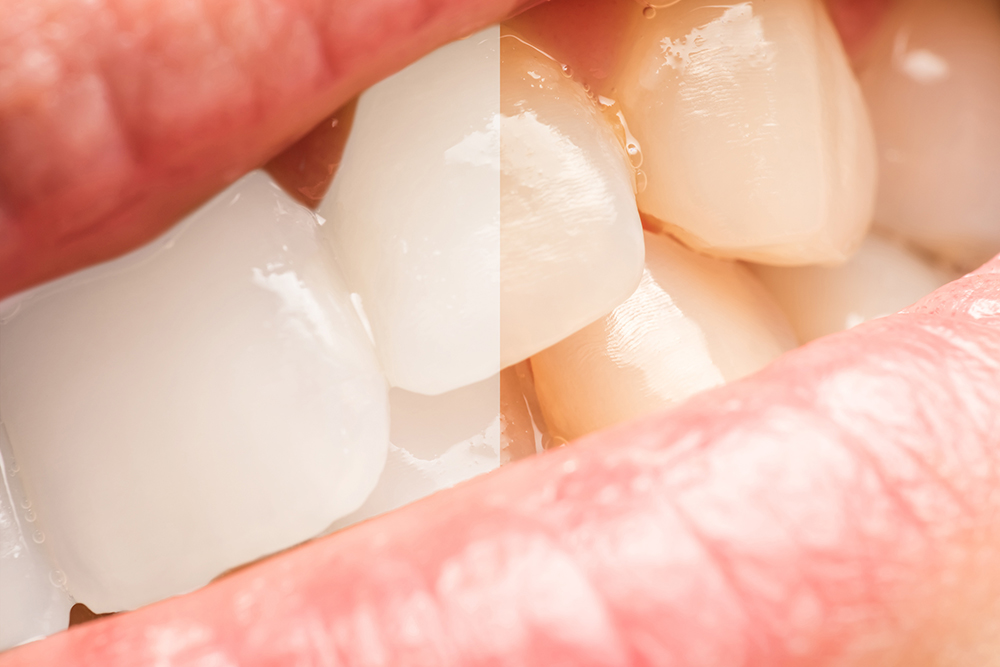 There are multiple benefits to having a bright smile. Self-confidence and overall happiness are the obvious two. Today, large volume of our patients choose BriteSmile in-office whitening treatment as the treatment of choice.
If you want safe and effective teeth whitening solutions you should be cautious when choosing over-the-counter teeth whitening gels and tooth pastes. OTC products do not offer immediate results and misuse of the products can damage your teeth. It is highly advised to only trust the care of your teeth to a professional dental team and that includes getting professional teeth whitening treatment for our patients in Hampton, VA.
More and more people are now choosing the ever-famous Britesmile teeth whitening system to whiten their teeth in just one visit to the clinic. This system uses an especially formulated gel that comes with whitening agents that get activated when hit by the laser beam. Britesmile teeth whitening system provides immediate treatment to many different cases of discoloration so no one would ever be deprived of smiling and gaining confidence of having perfectly white teeth.
To find out more about Britesmile teeth whitening treatment, visit your dentist at Oyster Point Dentistry.