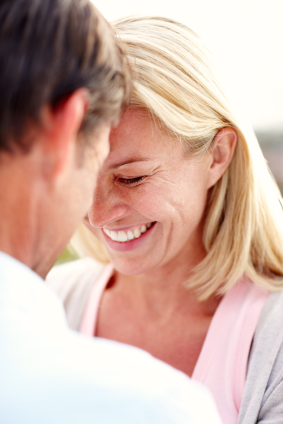 First impressions are important, and a straight smile plays a big role in the impression that you make. Often the first feature people notice is another person's teeth. For many ,the smile is what they remember most after meeting someone new.

In a survey, 1,047 Americans were asked to give their opinions about images of people with both crooked and straight teeth. Here are some of the results:

People with straight teeth were perceived to be more successful, have a better social life and a better personality. In fact, the study revealed that 45% of the people surveyed thought those with straight teeth were more likely to get a job they were competing for. Plus, they were perceived to likely be more wealthy, intelligent and healthy. Additionally, 73% of people were more likely trust someone with straight teeth. (Kelton Research)

Teeth can be straightened in a number of ways, from traditional metal braces to plastic, clear aligners (like Invisalign). Veneers can also address mildly crooked teeth.

Additionally, porcelain veneers can mask undesirable defects, such stained teeth, and they are ideal for masking discolored fillings in the front teeth. Porcelain veneers can also be considered by patients with gaps between their front teeth or teeth that are chipped or worn.

For help creating your new smile, contact Oyster Point Dentistry.
Comments (0)
|
Trackbacks (0)
|
Permalink
|
|