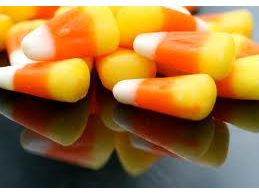 Happy Halloween from Oyster Point Dentistry! Tonight, your kids will be home with bags of candy to be eaten over the next few weeks.

Relax, Halloween only comes once a year, your kids can enjoy their candy without harm to their teeth. Just have them eat the candy sensibly. And, of course, continue to brush and floss regularly.

It is hard to believe, but candy doesn't cause cavities any more than other foods. It is all in the way that you care for your teeth. Actually how often you (or your kids) eat is more concerning to healthy teeth than candy. After you eat, the bacteria in the mouth produce acid. The acid remains for 20 minutes after you are done eating. People who snack frequently have acid attacks on their teeth after each meal or snack. This acid can cause tooth decay.

Halloween candy eating tips for your kids:

Practice good oral hygiene, including brushing twice daily and flossing once daily.

Give kids a healthy meal before trick-or-treating. This way they are not hungry and the amount of candy they eat is limited.

Don't allow them to store their candy in their bedroom, this makes it less tempting.

After meals, let them have a piece or two for dessert. Acid is already being produced increased saliva production from eating will help wash away sugary candy and reduce tooth decay risk.

Take kids for pediatric dental checkups. Contact Oyster Point Dentistry for a dental appointment.