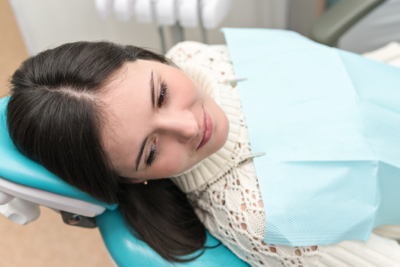 Every person has some level of anxiety when arriving the dentist's chair. Dental anxiety typically wanes with age, but not always. Some adults have extensive dental treatment anxiety to the point that they ignore even basic routine cleanings. Sedation dentistry is a service that we offer to our hyper-sensitive patients so that they can relax to the point that they easily tolerate their dental health treatment.
Treatments that involves injections and drills cause unacceptable fear within some patients. For those with severe dental phobia, sedation dentistry can help these patients have a relaxing time during dental sessions and slowly overcome their fear of dental treatments.
At Oyster Point Dentistry in Newport News VA, we first determine the anxiety level of the patient as well as their blood pressure prior to conducting any dental procedure. Blood pressure could shoot up when patient is very anxious. They can bleed more profusely especially during dental extraction or surgeries when blood pressure is not controlled.
We offer varieties of techniques that could help patients feel at ease. In a more relaxed state, they can get through the procedure smoothly while it helps the dentist properly perform and complete the treatment.
To find out more about sedation dentistry technique, contact Oyster Point Dentistry.