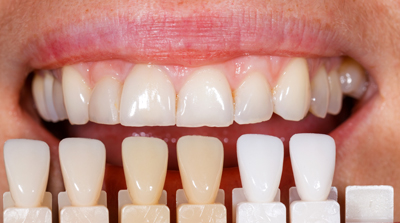 Most people are not born with perfectly straight and attractively colored teeth. Numerous factors damage teeth and its appearance. Fortunately, dental technology is constantly improving, providing multiple options for patients who want to restore the look of their teeth. Veneers are one of the best dental procedures to restore or correct dental deficiencies.
So How Veneers Work?
Dental Veneers are custom-made thin shells that are attached over the surface of the defective teeth to regain its natural form and color. Veneers conceal teeth imperfections by covering chipped, stained or crooked teeth. They come in two types: composite resin or porcelain.
Composite Resin Veneers - In composite resin process, the dentist prepares the damaged teeth, sculpts the veneers and applied it in the office. It requires less tooth enamel removal and they are less costly. Veneers are attached to the defective teeth using resin cement. Apart from that, they are easy to fixed in case of damage.
Porcelain Veneers - Porcelain takes a longer process. The dentist will first take a mold or impression of your damaged teeth. The impression is sent out to the laboratory that designs and manufactures the veneers. Patients are required to come back after few days to set it in place. Porcelain dental veneers are strong and resilient once set. They don't stain easily and looks natural. They also need less enamel removal.
Veneers are easy to clean. Just care for them as you would care for your untreated teeth. Regular professional cleaning is also recommended to maintain it. For more information about dental veneers, contact Oyster Point Dentistry.