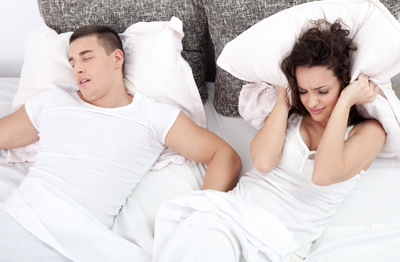 Obstructive sleep apnea can be disruptive for patient and their partners as well. Often both parties suffer from interrupted sleep and sleep deprivation due to loud snoring. Although, CPAP is clinically proven to treat this condition, some patients cannot tolerate it because of the discomfort it can cause while sleeping.
A new treatment alternative has been formulated to cure sleep apnea. Oral Appliance Therapy works like a mouthpiece that adjusts the position of the tongue so it won't collapse to the back of the throat and block the airway. This can be custom-fit to the patient's mouth to achieve maximum airflow. Patients can use mere oral appliance or combined it with other therapy depending on dentist's recommendation.
If you are considering oral appliance therapy in Newport News, VA to treat sleep apnea, contact Oyster Point Dentistry. Our dentists can give further explanation concerning the treatment procedure.
Comments (0)
|
Trackbacks (0)
|
Permalink
|
|