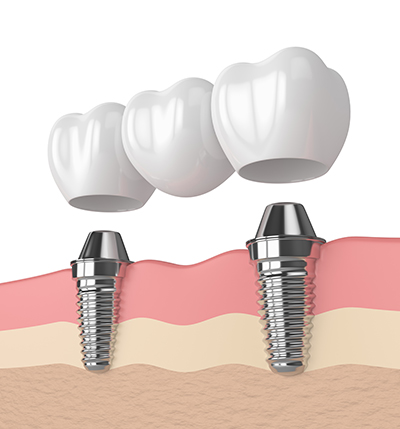 Having beautiful and naturally looking teeth is very important. It will help you maintain your natural smile, continue eating the foods you love and limit the need for ongoing dental work. With proper care like regular brushing and flossing along with regular check-ups from your dentist will help keep your teeth for a lifetime. Sometimes your teeth will have infection or other problems as such you will need additional care. It is in this situation wherein you will always consider treatments to save your teeth like a Dental Bridge that will not only save your teeth but will make it look natural. Of course nothing looks, feels or functions like a natural tooth.
Dental Crown bridges are strong and reliable and mostly it will make you feel and look very much like natural teeth. It helps control shifting and moving of your adjoining teeth. It is so lightweight that it provides excellent chewing comfort. The crowns placed in your teeth will fit like a glove onto your anchor teeth because once your final bridge is cemented into place it will be with you for a long time. The end results will produce an exact model which will be used in the fabrication of your bridge as compared to the digital scan of your mouth before making your dental bridge. It is important that you maintain a high level of oral hygiene and home care in order to maintain the stability of your bridge.
With so many advanced technologies and procedures, it will give you many treatment options to save your natural teeth. It is important to understand your choices and how you will impact both your tooth and your future dental health. It is necessary to act immediately whenever you experience problems in your teeth like swelling, pain or other cases. The missing teeth will cause other teeth to shift, affect your ability to properly chew and worst of all ruin your smile. Furthermore, it enhances your natural speaking and eating ability and helps maintain the shape of your face.
For more tips on dental bridges, contact Oyster Point Dentistry.
Comments (0)
|
Trackbacks (0)
|
Permalink
|
|