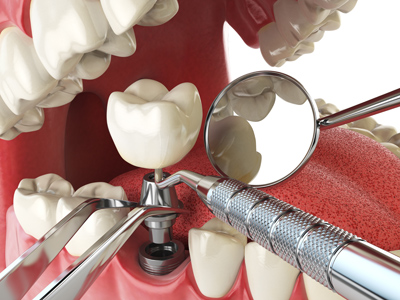 Tooth loss can occur for multiple reasons. Kids are susceptible to tooth decay that can eventually lead to tooth loss. Genetics and accidents can also contribute to the loss of teeth. Tooth problems are more than a cosmetic issue. Missing teeth can cause pain, alignment issues, additional gaps and spaces between teeth and a loss of self esteem. However, dental implants can permanently restore lost teeth.
Dentures are another solution to replacing missing teeth. But they can break, are less convenient and comfortable and are not a permanent solution. Dental implants in Yorktown, VA are more durable because they are made of titanium. Implants are a a perfect teeth replacement solution that can last a lifetime with proper placement and care. The procedure also encourages preservation of your natural teeth and stimulates bone growth.
Dental implant treatment is the practical and best long-term solution to restore teeth and self confidence. Consult Oyster Point Dentistry to learn more about dental implants.
Comments (0)
|
Trackbacks (0)
|
Permalink
|
|