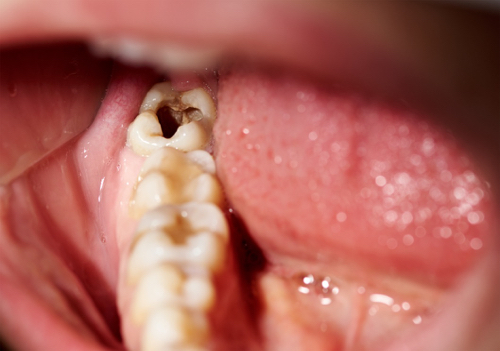 Cavities are at best an embarrassing condition as they appear as black marks on the teeth. Much worse, however, they become a more dangerous condition over time as they lead to pain and infection. In some cases, the infection can become life threatening.
You need to address cavities as soon as possible. We'll be glad to treat you with tooth-colored dental fillings or "invisible fillings" to make the end result completely transparent.
Tooth-colored fillings or invisible filling are the latest trend for repairing a cavity. After the infection is treated, the hole needs to be filled. Dental porcelain and translucent dental resin are discreet restoration treatment for the affected tooth. They both reflect light in the same way the natural tooth would. The repair is unnoticeable since they are set to blend into the color of the natural tooth. Opting one of these treatment options will restore the function as well as the cosmetic appeal of your teeth. Don't be alarmed as we are experts in making this a very comfortable procedure
To learn more about invisible dental fillings, contact Oyster Point Dentistry. Our licensed dentist is happy to discuss with you more about the procedure.
Comments (0)
|
Trackbacks (0)
|
Permalink
|
|