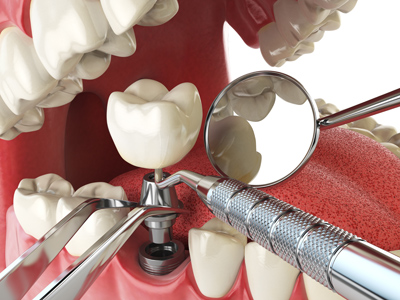 When a tooth can no longer be saved due to terminal dental condition, there's a solution to keep your dental set complete while preserving dental aesthetics. Dental implant treatments serve to replace lost teeth. It is a safe dental treatment for all ages other than growing kids. It is indicated even for the following patients with:
Medical conditions - Patients with high blood pressure and diabetes can still submit themselves for dental implant surgery with the right precautions and as long as their medical doctors have cleared them for the procedure.
Periodontal diseases - At Oyster Point Dentistry Clinic, we are particularly skilled in performing dental implants for clients with gum diseases. So far, it is our most recommended treatment for those who have lost their teeth due to the said disease.
Dentures - Removable bridges or dentures can be replaced by implants. It can also be utilized to support and stabilize the denture.
Bone Loss - Our dental surgeons have the competent skills and training to perform bone grafting to permanently secure the implant. So we can guarantee that the procedure is safe.
Dental implants perform all the function of your missing teeth. They feel and look the same. It provides you the ability to eat, speak and smile normally again.
For more information about dental implants, contact Oyster Point Dentistry.
Comments (0)
|
Trackbacks (0)
|
Permalink
|
|