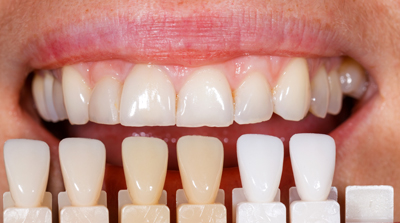 While both dental veneers and Teeth whitening can address stained and discolored teeth, whitening cannot fix crooked, uneven and gaped teeth issues. But, porcelain veneers are the perfect treatment option for discolored or oddly-shaped teeth.
Dental veneers can recreate the natural look of your teeth. It is the preferred option for patients who want to slightly alter their tooth shape and/or color to improve their smile. Porcelain laminate veneers cover the natural tooth enamel. They are designed to cover-up chipped teeth while matching the color of your surrounding teeth for a natural look.
Porcelain dental veneers are the best treatment option for many dental issues. If you are wondering if you are a candidate for veneers, contact Oyster Point Dentistry to schedule a consultation. Our dentists will discuss this and other treatment options for what you are trying to achieve.
Comments (0)
|
Trackbacks (0)
|
Permalink
|
|