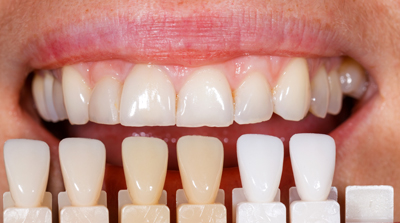 Over time your teeth will discolor, decay, or change as a result of many factors. As a result, more and more people are turning to porcelain veneers to treat imperfections and improve the appearance of their teeth. These translucent porcelain shells are affixed to the teeth to repair cosmetic issues like disfigurement and discoloration.
Before dental veneers are adhered to your teeth, dentists administer local anesthesia to numb the pain and reduce discomfort. Prior to placement of porcelain dental veneers, teeth are slightly refined to perfectly fit the shells. Moreover, modern dental veneers are modified to tailor the shape and natural color of your teeth. With this dental treatment, your set of teeth will look nicer and more even.
If you are interested of getting dental veneers in Newport News, VA, schedule an appointment with our highly trained dentists. Contact Oyster Point Dentistry and get absolute answers regarding porcelain veneers and other treatment options for your current dental issues.
Comments (0)
|
Trackbacks (0)
|
Permalink
|
|