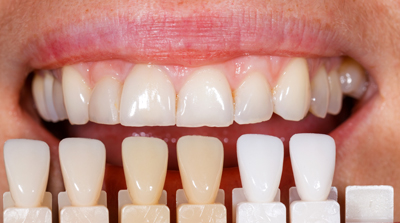 Porcelain dental veneers are a form of cosmetic dentistry in which thin pieces of tooth-colored porcelain are placed over the surfaces of the teeth to recreate a natural look. This is the material of choice for treating issues in the original tooth such as poor color, shape, or contours. For those who are looking to have slight position alterations, or for those who want to change their tooth shape, size, and color, porcelain veneers are often the best and most successful option.
Dental veneers in Yorktown, VA aim to create a brilliant smile with beautifully aligned teeth. They are the common option to correct fractured or cracked teeth, gaps between teeth, and uneven teeth alignment. Veneers can even make the darkest-colored teeth appear bright white. They can also resist different stains like coffee and tea, and cigarette smoke because they are made of high-tech material. They are effective in restoring the natural tooth function while creating an even better appearance than the original tooth.
You'll often hear people say that most celebrities have dental veneers and this may seem like the best way to achieve picture-perfect white teeth. Communication with your dentist is crucial to accomplish best and most successful results.
If you want aesthetically pleasing and naturally functioning teeth, consult your dentist at Oyster Point Dentistry to know if you are a good candidate for this dental treatment.
Comments (0)
|
Trackbacks (0)
|
Permalink
|
|