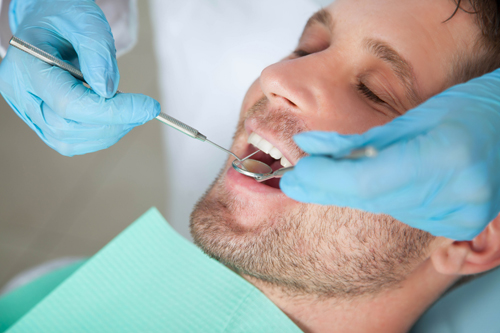 Practicing dental care is very important as it maintains a healthy mouth, teeth and gums. Proper dental care will inevitably help your appearance and quality of life. Giving importance to preventive dental care can prevent future dental problems, higher dental expenses, and potential medical complications. Gum disease, cavities, and crooked or missing teeth can affect speech, make chewing food difficult, and will ultimately lead to expensive corrective procedures. Your dental health professional can help explain to you proper dental care at home. If you missed your regularly scheduled appointment or were unable to scheudle a dental appointment due to stay at home orders, do so now. Missing your regular check up can be more costly and painful in the long-run.
With modern dental technology, treating tooth decay especially in the early stage is often only mildly uncomfortable. Medications that numb the area of the decay eliminate the pain of filling a cavity for most people. Cavities are painful places on your teeth where decay has eaten through the enamel and exposed a tooth's root. Hot or cold food or liquids will send a painful signal that something is wrong. Cavities often have no symptoms until they gone too far. This is one reason why regular visits and regular dental xrays are so important. Early preventive dental measures are important for your teeth and for saving you from the more expensive cost of treatment. Early signs of tooth decay are easier to treat than advanced cases.
Gum disease is another health issue which is mild in the initial stage but can lead to more severe problems if untreated. Gum disease will cause loss of teeth, infections and other complications. Additionally, studies claim that gum disease can often lead to heart complications, strokes and other respiratory issues. Good dental health care is necessary and essential. A combination of proper daily maintenance along with regular visits to your dentist will ease the burden of pain and cost. Your utmost power care of yourself is taking care of your mouth, teeth and gums throughout the course of your life.
For more tips on preventive dental care, or to schedule or reschedule your regular dental appointment, contact Oyster Point Dentistry.
Comments (0)
|
Trackbacks (0)
|
Permalink
|
|