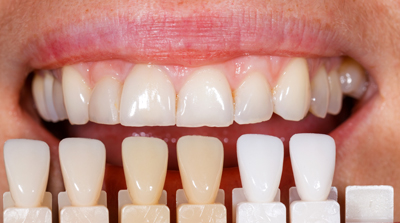 Dental veneers are preferred treatment for fixing discolored, worn down, chipped, misaligned, or irregularly shaped teeth. The procedure involves the pain-free trimming of 1/2 millimeter of the tooth enamel. The veneer is permanently bonded to the tooth. A common question that patients have is how to maintain the veneer so that it lasts a lifetime.
Most find it surprising that cosmetic dental veneers do not require special care. They are made of porcelain which is extremely dense and extremely non-porous so they do not require any special modification to your usual dental hygiene.
But here are simple tips that you may want to follow keep your dental veneers clean and intact:
Brush teeth every after meal.
Floss teeth at least once a day.
Rinse mouth with an antiseptic mouthwash once or twice a day.
Use soft-bristled toothbrush and non-abrasive toothpaste
Schedule regular check-ups with your dentist.
For more information, contact Oyster Point Dentistry.
Comments (0)
|
Trackbacks (0)
|
Permalink
|
|