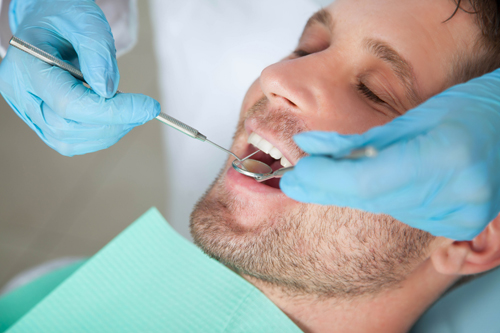 Many people suffer such extreme fear and phobia of dental treatment that they completely ignore their dental health. This is dangerous and can be deadly. For years we've offered sedation dentistry services, however, we discovered that sedation dentistry does not serve those with extreme fear. So, for those with extreme fear and phobias of dental treatment, Oyster Point Dentistry now teams with Board Certified Medical Doctors right here in our Oyster Point dental clinic to provide total sleep dental treatment where patients are treated under general anesthesia.
By teaming with SleepGuardian's medical doctors, we are able to provide dental services that were previously required to occur within a costly hospital and surgery centers. You, the patient, realize significant cost savings by us bringing anesthesiologists to you rather than you going to them. We deliver hospital quality care here in your familiar and comfortable Oyster Point Dentistry clinic.
Whether it's a full mouth extraction, installation of crown(s), implant(s), cleaning, bridge, root canal(s), or even routine cleanings, SleepGuardian is your answer for the most stress-free dental treatment possible. For more information about our total sleep dental services, contact Oysterpoint Dentistry.
Comments (0)
|
Trackbacks (0)
|
Permalink
|
|