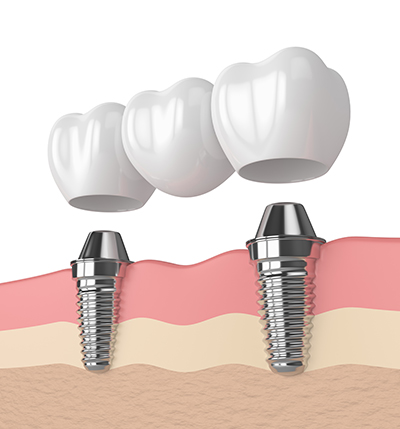 Dental bridges resolve dental functional problems associated with a missing teeth. After the procedure, you can eat and chew without any discomfort. However, your dentist may recommend slight modification to your usual dental care routine. This involve proper cleaning of the area under the false tooth.
How The Procedure Is Done
When fitting a dental bridge, the patient is instructed to go back to the dentist twice. On your first visit, the dentist will form a mold of the affected teeth. On your next visit, he/she will now fit and place the three-unit porcelain dental prosthesis permanently. Cantilever bridge is one type of dental bridge procedure. In this process, the bridge is cemented to the natural teeth. Another type is called the Maryland bridge, wherein a porcelain or metal wings is fixed into place.
How To Care For A Dental Bridge
Tooth Decay is the major threat of the setup. Food debris may be dislodge under the false teeth and cause a decay affecting the adjacent natural teeth. The bridge can fail when these are weakened. Preventative dental care must not be taken for granted especially when you have an artificial device installed in your mouth.
Here are tips on how to care for your dental bridge:
At least brush your teeth twice a day
Floss under the false tooth as well as between your natural teeth once a day.
Have professional cleaning with your dentist regularly.
For more information, contact Oyster Point Dentistry.
Comments (0)
|
Trackbacks (0)
|
Permalink
|
|