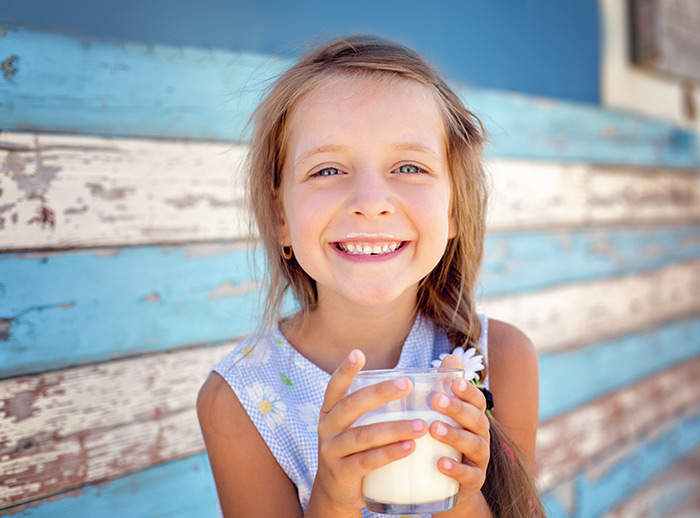 Calcium is an essential nutrient in keeping bones and teeth healthy and strong. It is also an important mineral for many critical body processes such as nerve, muscle, and heart functions. Calcium deficiency will make bones and teeth brittle easily, making them more susceptible to decays and injuries. Fortunately, it is easy to prevent calcium deficiency as there is a bunch of food and drinks that are abundant with calcium.
Best Source of Calcium
Milk and Other Dairy Products - Milk, cheese, and yogurt are rich in calcium. They are the easiest products you can find in the grocery that contains lots of calcium. Here's an estimate of their calcium content:
Milk: 210mg to 660mg per 1 cup (depending on the kind of milk, evaporated milk has the highest)
Cheese: 220 to 335mg per serving (depending on the kind)
Yogurt: 275450mg per 8oz.
Fish - whether you like fresh or canned sardines, they are both good sources of calcium. A 3oz of canned sardines contain about 325mg of calcium.
Leafy Vegetables - Salads and other leafy greens are good sources of various vitamins and minerals that include calcium. The following are those with the highest content:
Spinach: 245mg per cup
Kale: 172mg per cup
Mustard greens: 165mg per cup
Nuts & Seeds - These healthy snacks are also good sources of calcium. Almonds are among the highest in calcium content — about 75mg per 1oz.
Tofu - if you are a vegetarian, tofu is the best option for firm tofu contains 832mg of calcium per cup.
Taking adequate daily dietary intake of calcium can benefit the health and condition of your teeth, bones, and aids the important body processes. To learn more preventative dental tips, contact OysterPoint Dentistry.
Comments (0)
|
Trackbacks (0)
|
Permalink
|
|