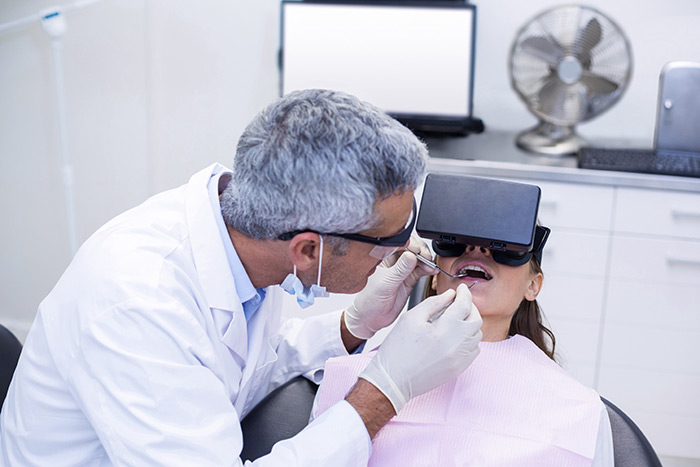 People who suffer from dental treatment anxiety can be calmed by a variety of means. Many are soothed by simply keeping the patient's mind focused away from treatment. Some respond very well to audio/visual presentation during treatment. This is something we provide all patients and it works very well.
Over the years, dentistry continually evolves and upgrades their technology likewise techniques in order to better provide quality dental care. Diversion technique is one critical element in the practice that is being improved constantly to ensure a relaxing and rewarding dental experience.
At Oyster Point Dentistry, we offer soothing audio and visual technology services at no extra charge. Our audio/visual systems helps relieve anxiety which can influence your overall positive dental treatment experience. We believe that providing a comfortable dental experience could terminate fear and encourage regular visits to a dental office. Audio/visual services is just one of many services that we provide that produces overwhelmingly positive dental treatment experiences.
It is our goal to leave you with the feeling of "having taken a break". This is just one of the many "little things" Oyster Point Dentistry does to set us apart and offer a truly unique dental care experience. Need a dental checkup? Contact Oyster Point Dentistry to set an appointment.
|