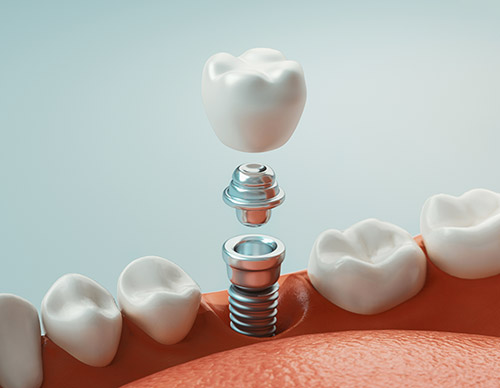 An everyday self-care on oral health hygiene is very important. It is giving the world the best of you with caring of yourself and giving you that confident smile. With dental implants, it is an excellent way to improve your smile and gives the ability to restore your oral health habits that will bring you a long way.
Missing teeth or decayed teeth will progress rapidly destroying other teeth. It will affect the teeth and will loosen some areas that are vacant in chewing, etc. Missing teeth will have a negative effect on both your health and appearance. Hence, getting a dental implant at the earliest symptoms will achieve a number of dental problems and diseases. It will give you the comfort to chew healthy foods, maintain health in the surrounding gums and protect the existing teeth by helping preserve bone structure. Naturally with missing teeth it will lead to bone loss in the jawbone which is the natural occurrence but with dental implant it will help prevent future bone loss.
Dental Implants contribute greatly in maintaining your dental health. It is the best solution to help you look, feel and function your natural teeth. It will assist in generating more bone growth in the area around the implant that sunken your face due to bone loss in the jaw and greatly improve your appearance, having a beautiful smile and the confidence that comes with it.
For more tips on Dental implants, contact Oyster Point Dentistry.
|