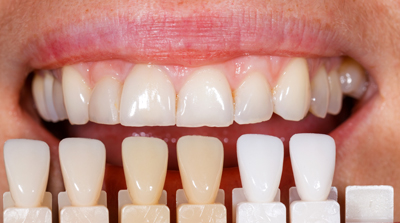 Everyone will like to feel proud to smile because a genuine smile reflects true happiness. Whatever be the reason, it is reflected behind your smile because nothing is more attractive than a top quality natural smile with confidence in showing their teeth. With dental veneers you will confidently flash a genuine smile that will create a nice appearance and more in proportion with your teeth.
The magical effect of dental veneers, it provides a thin covering or placed over the front part of your natural tooth to provide a consistent look. It is made of strong durable material with translucent properties to give a natural appearance of your tooth enamel. It is a case to case treatment designed to adjust the appearance, color, shape, size, position texture and many more issues of your teeth. It is even applied to a single tooth or several teeth and it is ideal if your teeth require significant restorations. Your dentist will advise you of the needed treatment plan for your case that will give other procedures like porcelain crowns, bridges and implants. With different cases of dental treatments to be applied in your smile and if you wish to have a more uniform smile with teeth that match each other, dental veneers are the best solution.
With porcelain veneers it will guarantee that the patient will be proud to smile as the dental treatment will redesign your mouth and put an end to the embarrassment that many oral problems caused. Because your genuine smile reflects a positive outlook, you will build connections and display confidence that gives favorable outcomes in your entire life.
For more tips on Dental Veneers, contact Oyster Point Dentistry.
|