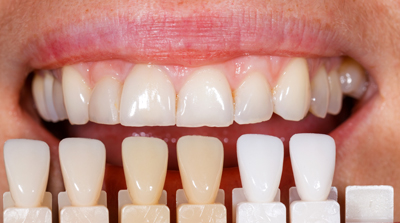 Having a new set of teeth through dental veneers procedure will give impact in your life and restore your confidence. You will have a new set of teeth that will quickly become part of your new smiley personality. The new smile incorporates a more natural color, veneers that are thinner and a much better shape. This will give you a life changing result that will give a superb smile which you will be very happy with.
Many people claim that dental veneers are the perfect new smile solution. It is because dental veneers are made of top quality porcelain that is customized to cover the front surface of the tooth. Initially, the dentist will remove a thin layer of enamel from your front teeth to ensure the veneers are evenly set. Other patients are provided with professional whitening of the patient's teeth. If you teeth are properly whitened the more natural your veneers will look like with thinner veneers. Temporary veneers will be placed at the same time the custom-made ones will be prepared by the master ceramist. Once the customized veneers are ready, it will be placed on your teeth.
The result gives a total transformation to your appearance that you will confidently show off. It is because the level of confidence you get after this procedure is remarkable. Porcelain veneers reflects natural looking teeth. Amazing changes and a happy patient will have a great smile that will get tons of compliments and that will do with self-esteem.
For more tips on Dental veneers, contact Oyster Point Dentistry.
|