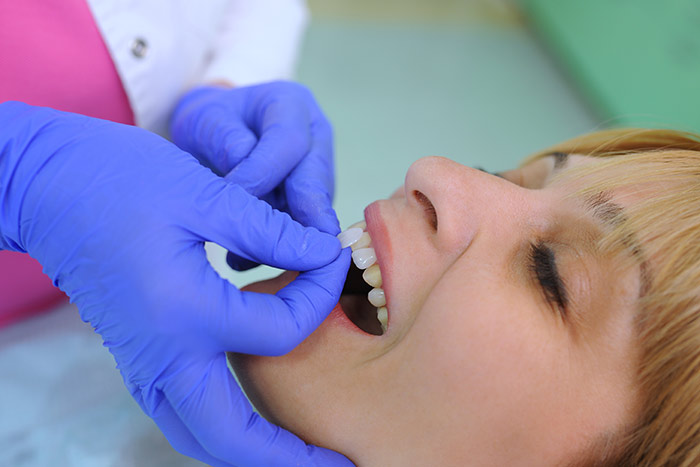 You may know this person. That beautiful face that has you wondering why he or she does not smile more. A likely reason is that they simply are embarrassed of their smile. Sad, isn't it? Otherwise happy people refusing to smile. There is a fix to this. Dental veneers are an avenue that your dentist can provide to transform the appearance of your smile and lead you to once again to smile away with life-enhancing confidence.
With dental veneers it will do immediate changes on the color and shape of your teeth and give a real look. It will make your teeth stronger than the original ones and appears to be natural looking that blends well to give you a gorgeous smile. There are some who have irregular gum lines and the dental veneer perfectly improves and creates a smarter appearance. Veneers enhance the dental defects and will be customized and colored that are attached to the front of teeth. Adding more, it protects the surface of the tooth. It evenly restructures the teeth to make them look longer or make it more proportioned from the overcrowding teeth or gaps that are not in their proper alignment.
With dental veneers no more discoloration, staining, chipped or cracked teeth and gives you a total authentic smile makeover. It provides a long-lasting solution to treat discoloration and staining which are stain-resistant. The perfect radiant smile will be attained because dramatic results will be achieved quickly.
For more tips on Dental Veneers, contact Oyster Point Dentistry.
|