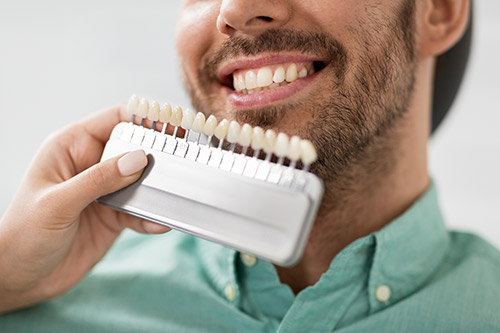 Love your smile and everything comes naturally. There are many cosmetic dental issues that will fix the chipped, stained, gaps between teeth and other minor misalignment or discoloration. This cosmetic solution will improve the appearance of your smiles. Dental veneers offer real beauty making your personality attractive.
Most people always notice the way you smile. Dental porcelain veneer will grant your desire to have a more natural, whiter and more attractive smile. This thin shell that is applied directly onto your teeth that covers the imperfections is natural that other people will not notice. Some patients even require more than one veneer while others choose to have a complete set of veneers on all of the teeth that are visible whenever they smile. Whatever veneer you will choose, it will give a strong impact and make a dramatic difference in your appearance. In case you have a missing tooth, dental veneer is right for you. It is the most effective tooth replacement that will help you look and feel better, win back your self-esteem and totally improve the quality of life.
A complete set of teeth is important to your overall health and dental veneer will replace any missing tooth. It will give you overall confidence. It is highly recommended that you visit your dentist to assess the best treatment plan for your case. Nothing beats having a more natural, whiter and more attractive smile with dental veneers doing its magical charm.
For more tips on Dental veneers contact Oyster Point Dentistry.
|