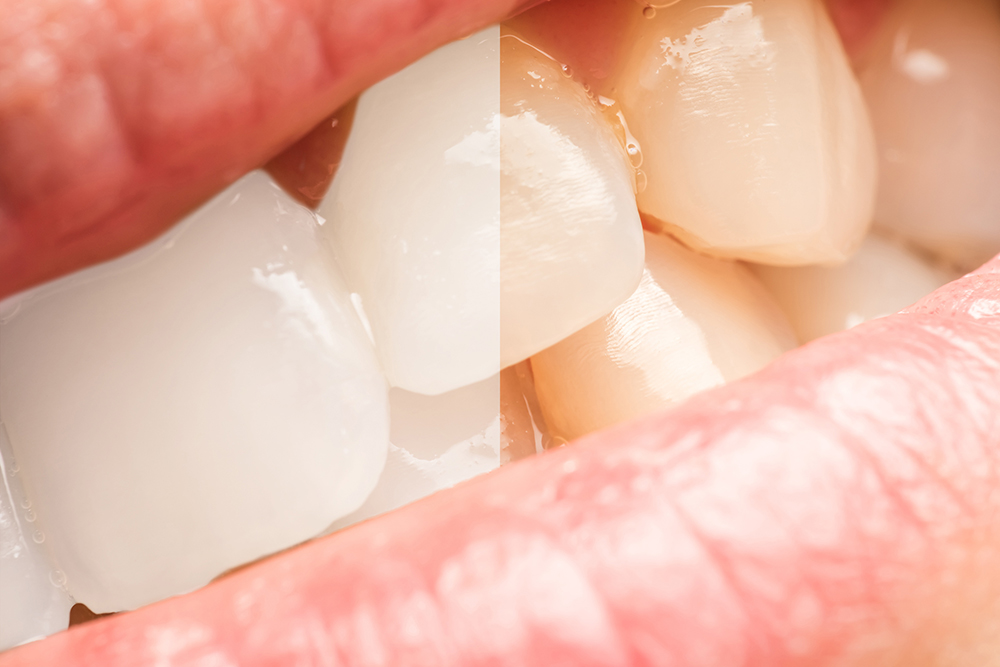 You know that a pleasant smile brings quality of life. The more you smile, the better you live. The more confident that you are with your smile, the more joy you get out of life. But that beautiful smile can be ruined by harmful over-the-counter teeth whitening products and/or the improper application of the same. Professional teeth whitening treatment by your dentist is the most safe and affordable way to manage your beautiful teeth.
A whiter and brighter tooth radiates a beautiful and healthy smile full of happiness and personality. Whatever minor changes you need like reshaping and whitening or even more dramatic results through veneers or bridges, there are many cosmetic solutions that offer to give the smile you ever wanted. Patients are normally asked what cosmetic treatments they need in order to secure their smile. It may be due to the color of the teeth, cracks, chips or tooth wear that they appear to be older, a crooked tooth and many more. It is important to visit your dentist in order to know your dental concerns and assess your teeth.
Giving you the proper dental cosmetic services to give you the smile of your dreams will make you healthy. And having an attractive and shimmering tooth will more likely make you smile. The benefits will be experienced in many ways but more on giving a fulfilling life, happiness and making them appear more successful, intelligent and well-to-do.
For more tips on Teeth Whitening, contact Oyster Point Dentistry.
|