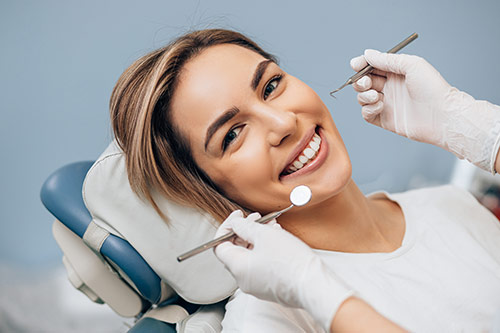 Everyone knows that every action in taking care of one's health has corresponding benefits. It is important to invest time, energy and money in order to live a comfortable life throughout your life. With dental preventive care, it will help maintain good oral health and every act and every thought is like a seed planted for your well-being.
Preventive dental care provides a great impact in your general health that will maintain your teeth healthy through your lifetime. It will focus on regular dental check-ups and maintaining a daily habit of teeth cleaning like brushing and flossing. Everything will start from you as long as you develop dental habits that will help reduce cavities, gum disease and gingivitis. Your dentist will identify any potential problems before they become worse, help you build healthier habits and if you have further cases, they will recommend you to other dental specialists. This dentist will serve your routine preventive care services like oral prophylaxis, exams and X-rays.
As the rule of life, there is something to do in caring for your well being that is doing something for proper dental care for yourself. It is important to maintain regular-scheduled dental visits in order to identify and treat minor issues before they become bigger that leads to more expensive problems.
For more tips on Preventive care, contact Oyster Point Dentistry.
|