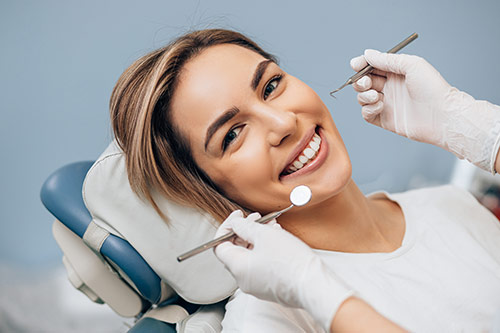 We all love to have a healthy smile. It will make us feel more confident when we interact with others and it greatly affects how people around us view us. When you have a healthy smile, you are always eager to show it off in public. It turns out that smiling a lot is actually good for you. With preventative care, a healthy smile needs good dental care.
Smiling is good for your physical and mental health. It gives a big impact on the way people perceive you. It normally leads to the release of feel-good endorphins that improve your mood and make you feel happier. And that alleviates the day-to-day stress that you deal with. Preventive dental care plays a major role in supporting your efforts to keep your teeth and gums healthy. Visiting your dentist is the best way of caring for your teeth. With modern dentistry nowadays it will fix any number of oral health issues and focuses on avoiding problems rather than waiting for them to happen. It will avoid the risk of possible problems like tooth decay, gum disease, erosion of tooth enamel and many more. It will prevent future dental problems that will help keep the rest of your body in good condition.
A key component to proper oral hygiene is a regular visit to your dentist. The time and effort you invest in your dental care treatment will result in a lifetime of improved oral health and of course a winning smile. Be sure to add a healthy pearly white smile to your list and prepare to dazzle everyone.
For more tips on Preventative care, contact Oyster Point Dentistry.
|