Tidewater's Premier Source For Sleep Sedation Dentistry
What is Unique About "Sleep Sedation" Dentistry Services?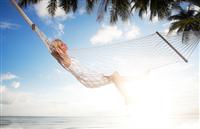 Oyster Point Dentistry is one of a select few dental care providers across Hampton Roads that offers in-office sleep sedation dentistry. During sleep sedation oral surgery, Oyster Point Dentistry's Dr's Smith and Cash team with Board Certified Anesthesiologists (Medical Doctors) to serve the dental patient while the patient is COMPLETELY sedated.
Who Benefits From Sleep Sedation Oral Surgery Services?
Anyone with a paranoid fear of the dentist and who is putting their health at risk (and living in pain) is a candidate for sleep sedation dentistry. Such people are:
Special needs children and adults that are uncontrollable in the dental environment
Those with long-term dental neglect who need extensive work and want it all done at once
Full denture candidates
Multiple dental implants

Those who have tried but are not satisfied with conscious sedation dentistry
What are the Traditional Types of Dental Sedation
Inhalation sedation (also known as "laughing gas", "happy gas", nitrous oxide, "gas and air", relative analgesia)
Oral sedation (local injection of anesthesia, anti-anxiety pills or liquids
Conscious Sedation via Intravenous (IV) sedation (drugs administered into the blood-stream through a vein)
How does Sleep Sedation Dentistry Differ from Conscious Sedation Sedation Dentistry?
Total sedation (more commonly known as "general sedation" or "general anesthesia) services may only be administered by a certified medical doctor (Anesthesiologist). Traditional dental IV sedation is often times not enough to satisfy those who truly fear the dentist. Oyster Point Dentistry has teamed with board certified anesthesiologists to provide you with a safe and completely pain free dental care service.
Is Sleep Sedation Oral Surgery Covered Under Insurance Policies?
You can check with your medical insurance provider to see if they will cover a portion of the sedation fee. If it is covered, we can help you with filing your claim for reimbursement.
Quick Contact
Oyster Point Dentistry teams with Board Certified Medical Doctors