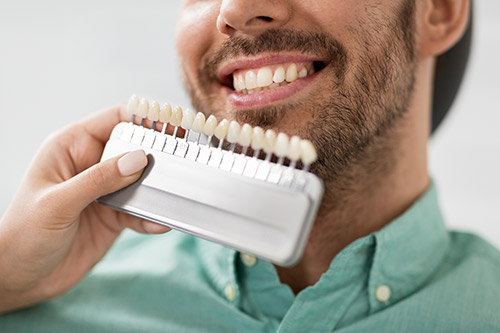 Dental veneers offer a wonderful way to improve your smile without altering your natural teeth or breaking your bank. It is a popular smile makeover treatment option for very good reasons. It dramatically improves the appearance of the smile with minimal to no tooth preparation. Nowadays for tooth imperfections, dental veneers are the best solution and with a customized treatment plan made for you, it will help achieve your desired results.
Dental veneers are the solution that will make you happy if you have problems with your smile. It is a great option for people who have imperfections with their teeth that will not be fixed with other treatments. They are the perfect option if you want to change your smile and do not want the hassle of braces or other more invasive procedures. It is important that the candidate has healthy teeth and gums to make this procedure a success. With porcelain veneers, thin customized shells are bonded to the front of your teeth. These shells are made from either porcelain or composite materials and will correct a variety of imperfections with your teeth. Deciding to get dental veneers will go through the process of having impressions taken and selecting a shade for your new smile. Once it is completed, the dentist will prepare your teeth by removing some of the enamel and smoothing them down. This is to make sure that the veneers fit properly. Then your dentist will bond the veneers to your teeth and trim them down as needed.
It is the perfect way to get the smile of your dreams. Dental veneers will give you a straighter smile without having to go through the pain and hassle of braces. It creates a unique smile transformation by reshaping your teeth to make them appear more aligned. It is the type of cosmetic dentistry that will completely transform your smile.
For more tips on Dental Veneers, contact Oyster Point Dental.