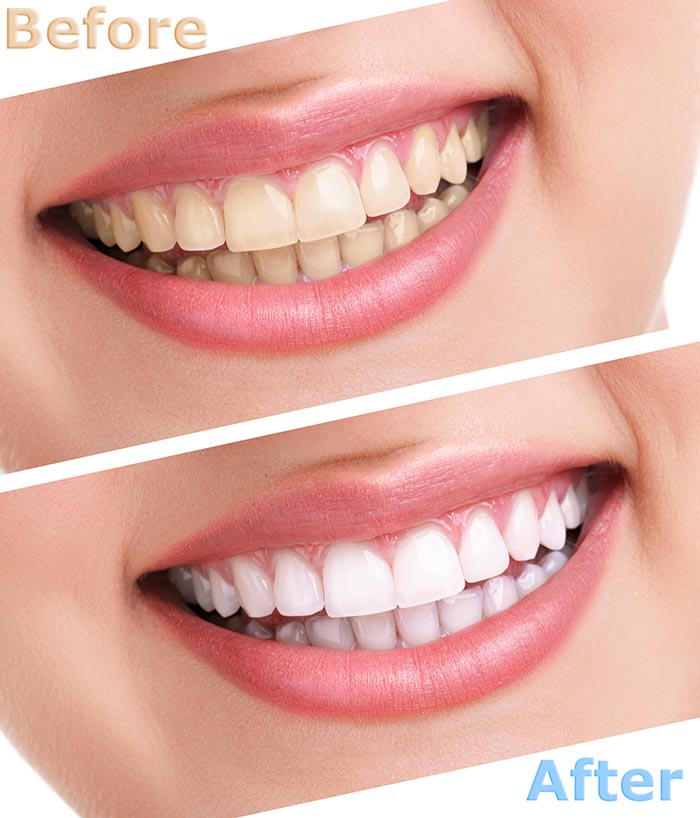 Britesmile teeth whitening system is a popular in-office whitening treatment in Newport News, VA because it is a cost-effective and painless procedure that improves the appearance of dulled or discolored teeth. It uses a light that illuminates and whitens both the upper and lower teeth in the smile line all at the same time to achieve an esthetically even color of your teeth. With just one visit to Oyster Point Dental you will immediately see a visible result of perfect white teeth.
The Britesmile procedure is professional teeth whitening that uses hydrogen peroxide gels which are pH balanced and are compatible with any tooth enamel. They contain glycerin and water so there will be no tooth dehydration during the treatment. These gels are also specifically formulated to respond to the blue wavelength that is given off by the specially designed activation lamp. The light is safe for the tooth enamel, gums, skin, and other soft tissues in the mouth.
While some of the over-the-counter products may be effective in whitening your teeth, they will usually take longer to produce results. Also, there is no substitute for the expertise of your dentist in professionally and carefully conducting the in-office whitening treatment. You will also be advised of what other aesthetic options that may be appropriate to your case to have a whiter, brighter teeth.
To find out more about Britesmile teeth whitening treatment, visit your dentist at Oyster Point Dental.