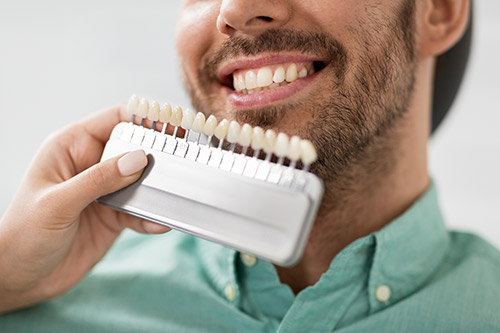 There are many causes of oral problems resulting in embarrassment and lack of confidence in oneself. With modern dental technology, there are cosmetic dental issues that correct chips, cracks, gaps between teeth, minor misalignment and discoloration. Dental veneers give you the brighter side to fulfill your wish of a winning smile.
Dental porcelain veneers are the right answer to your slight imperfections if you want an upgrade to your previous dental experience. There are many dental patients that choose veneers because it is suited to a different variety of cosmetic issues. You will be amazed to see your smile change dramatically with the realignment of your teeth and the gum analysis treatment that will make your smile one of the first features that many people will notice. The veneer that is placed on the patient is custom-shaped and color-matched to the patient tooth so that it blends seamlessly with the rest of the teeth. It is so natural looking and that it is not even noticeable by others. It is the reason why veneers are very popular in giving an updated and more attractive smile.
Dental veneers are an excellent way to hide discolored, crooked or damaged teeth. In order to find out if dental veneers are right for you, it is highly recommended to make an appointment with your dentist to resolve your dental issues and if Dental veneers are the right solution that will improve your confidence in your smile.
For more tips on Dental veneers, contact Oyster Point Dentistry.